The human connection to smart home
Use mirr.OS to check the status of your smart home devices, control power consumption, know what the current song is called or simply what you might wear today. mirr.OS works with third party systems like lamps, speakers and weather stations as long as they have an interface.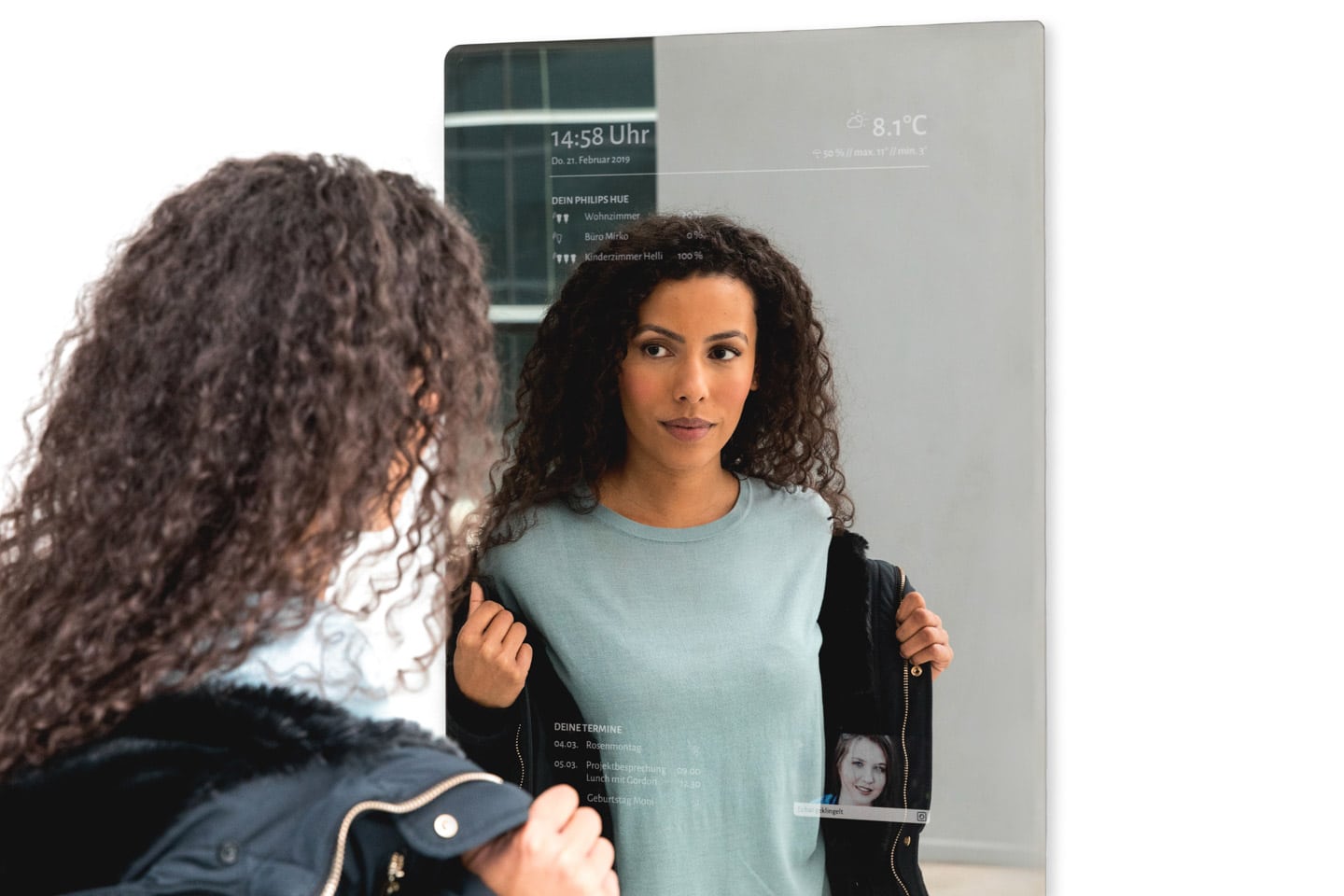 Widgets as unique as your own home
Widgets are small, slim info blocks in mirr.OS. With them you individualize the presentation on your displays with the content that is essential.




Nobody understands your workflows as well as you do . And nobody knows mirr.OS as well as we do. We will be happy to develop your perfect widget together with you.
Integrate devices. Process data. Create added value for all residents.
A smart home relieves its residents and supports them in everyday life. With mirrr.OS, you offer your devices a beautiful setting. That way, technology looks good and feels good. And the whole family benefits from the advantages of digital systems.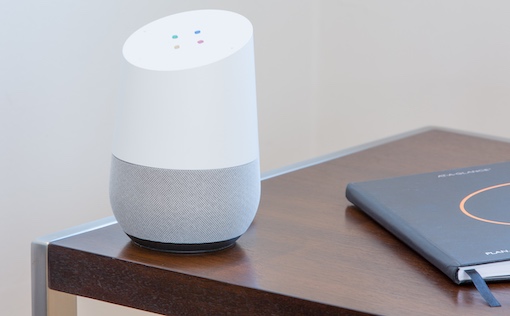 Originally, mirr.OS was designed specifically for glancr. But we quickly learned that it's about much more. It's about displaying exactly the information that is important to you – as simply as possible. And what display it is, or whether there is still a mirror in front of the display, is irrelevant.
With and without mirrors – large and small – indoors and outdoors: as an intelligent dashboard, mirr.OS provides benefits wherever information needs to be communicated in a targeted manner.
intuitive setup, quick and easy operationm
modular design, simply drag'n drop widgets onto the board
largely system independent
connect devices simply and easily
continuous function, security and performance updates
integrated data protection according to German standards