Smart home looks good now
Magical at first sight. That's the GLANCR. The first smart mirror with its own operating system shows what's really important to you.
Interested?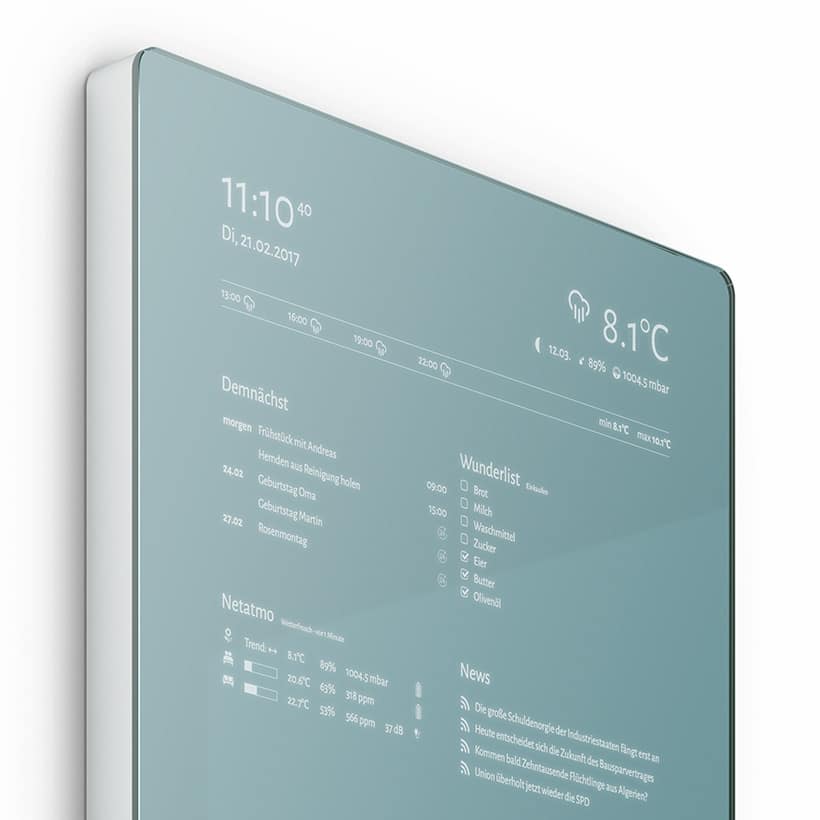 mirr.OS gives your smart home a soul
mirr.OS was developed specifically for your Smart Mirror. It is intuitive to use and shows you everything important from your digital life. And we've thought about protecting your data right from the start.
explore mirr.OS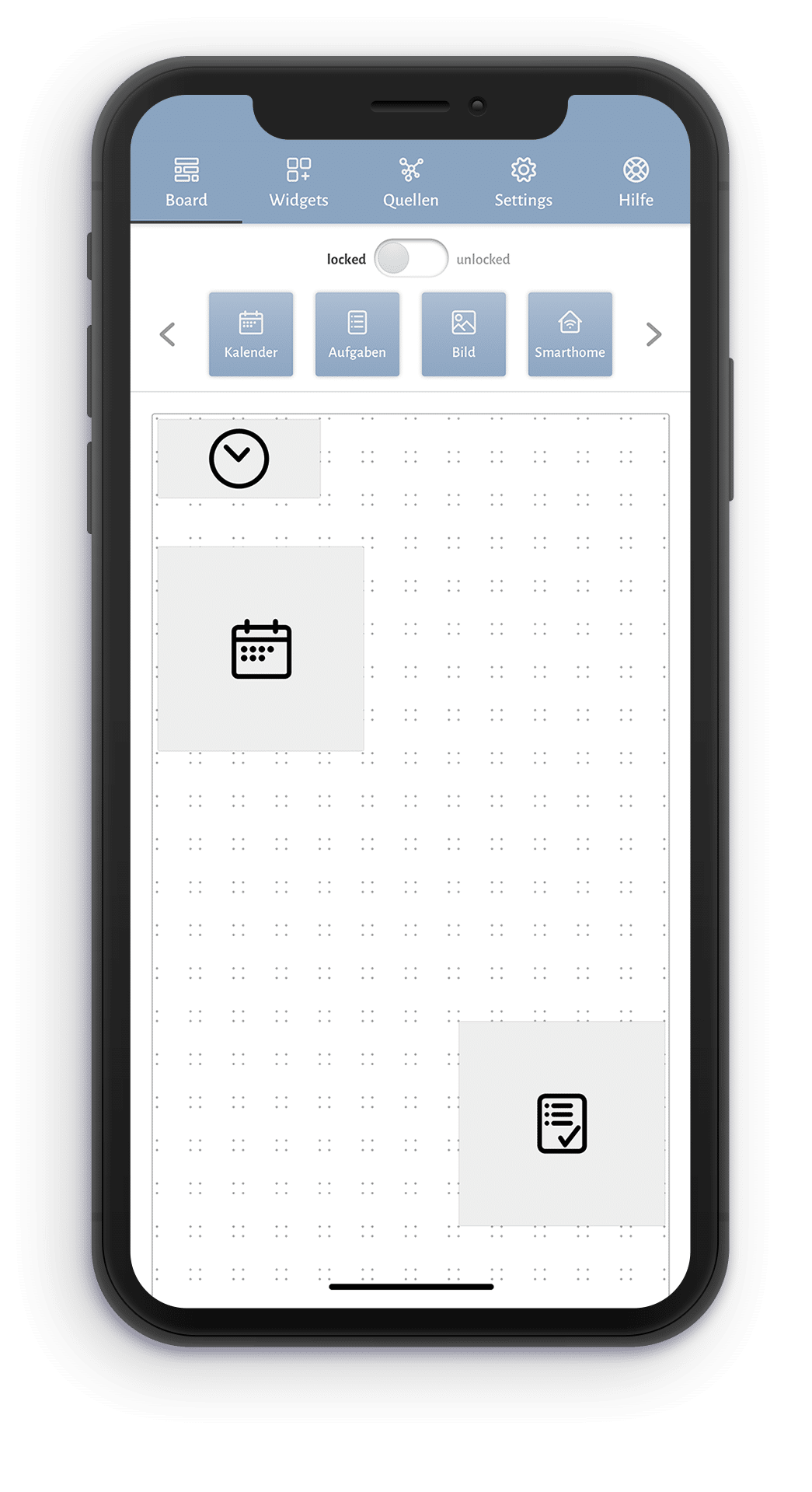 mirr.OS one works device-independent and is intuitive to use.
All widgets are integrated directly into mirr.OS one.
mirr.OS one is multimodular. Use your widgets where you want and as often as you want.
Nobody likes fingerprints on the mirror. That's why you can now control your Smart Mirror with your smartphone.
With the free web app for mirr.OS one, you can turn your smart mirror into the most personal smarthome device in your home. You can drag and drop your favorite widgets on the board and integrate services like Google, OpenWeatherMap or Philips Hue via the sources.
With the WebApp for mirr.OS one you can operate your Smart Mirror platform-independent from all smartphones, tablets and desktop computers.
mirr.OS one Business solutions
Innovations for mid-sized companies, organizations and startups
More and more companies and organizations are integrating mirr.OS one into their business processes or expanding their product portfolio with it. It is easy to install and use, incredibly flexible, secure and always up-to-date. And via widgets, customized applications for different industries can be developed.
Business solutions
GLANCR founders Tobi and Gordon met at a bar during their studies in Leipzig and Halle, where they discovered their enthusiasm for good digital concepts. After a few years on their own paths, they found each other as independent entrepreneurs and successfully implemented the first business models in other industries. In 2016, a leisure project and a steep learning curve resulted in the first Smart Mirror.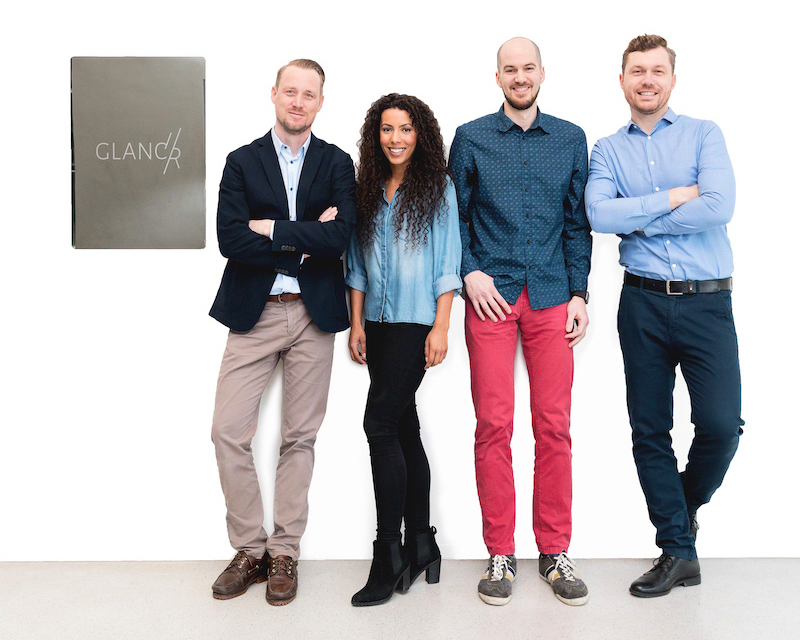 Start now and use mirr.OS for free*
We would like to make our version of the Smart Mirror freely available to as many people as possible. Therefore, we decided to offer a simple build guide and make mirr.OS freely available for non-commercial use. If you want to know how to build your own Smart Mirror, click down below.
* for private and non-commercial use only