mirr.OS Gastronomy and Hotel Industry
With mirr.OS you offer your guests a personal, digital assistant for a stress-free stay. At the same time, you reduce the effort required for customer care through the intelligent processing of existing guest data and interesting, location-based information.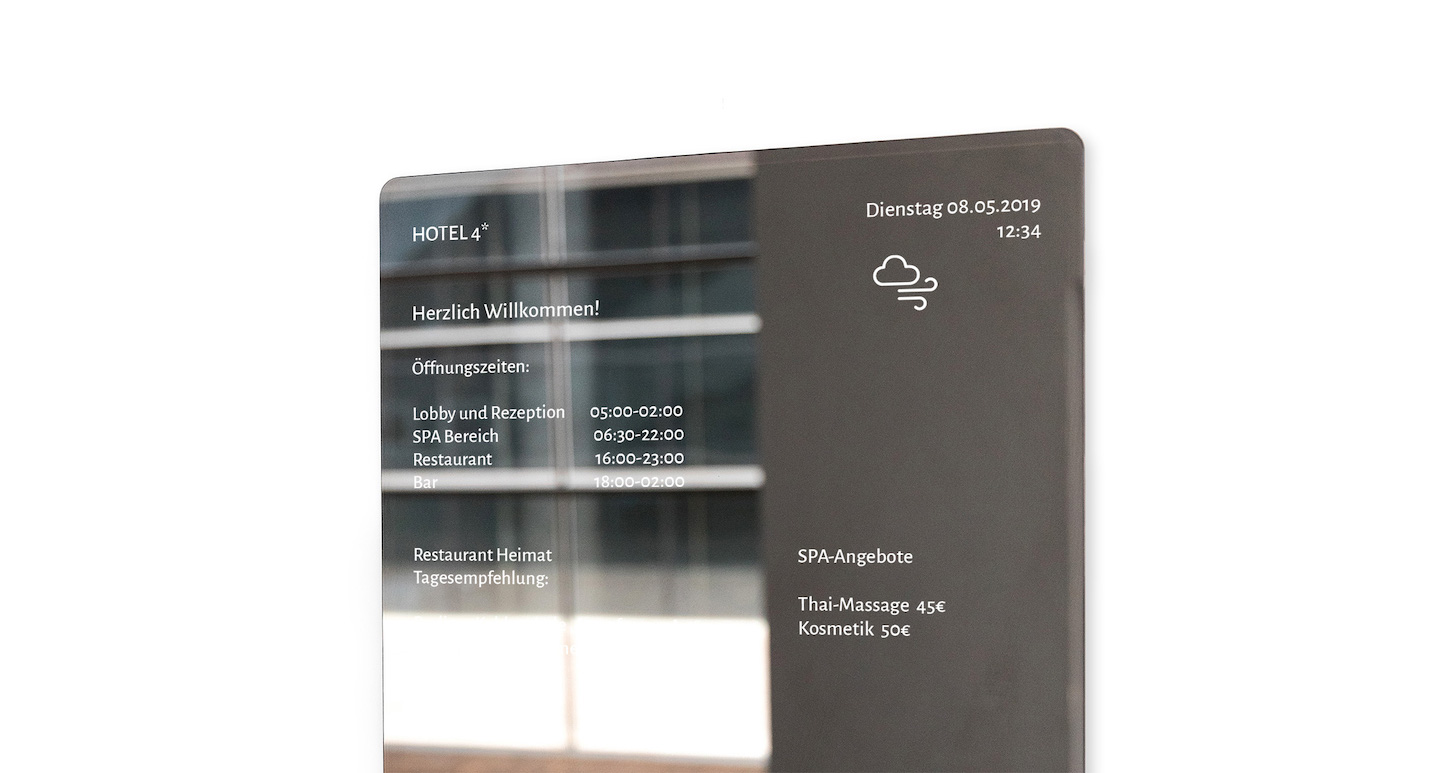 Widgets as unique as the wishes of your guests
Widgets are small, slim info blocks in mirr.OS. With them you individualize the presentation on your displays with the content that is essential.




Nobody understands your workflows as well as you do . And nobody knows mirr.OS as well as we do. We will be happy to develop your perfect widget together with you.
Exploit resources. Offer experiences. Increase service.
With mirr.OS you tap the full potential of your business. Your employees benefit from increased customer interest and gain freedom for best consulting.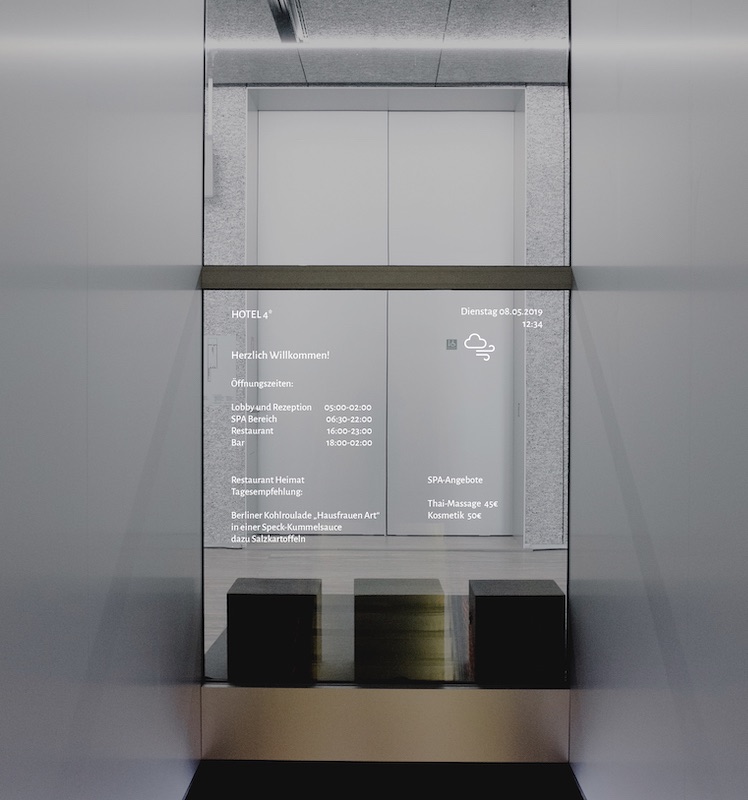 Originally, mirr.OS was designed specifically for glancr. But we quickly learned that it's about much more. It's about displaying exactly the information that is important to you – as simply as possible. And what display it is, or whether there is still a mirror in front of the display, is irrelevant.
With and without mirrors – large and small – indoors and outdoors: as an intelligent dashboard, mirr.OS provides benefits wherever information needs to be communicated in a targeted manner.
create added value without additional personnel costs
kitchen recommendations, daily specials, opening hours, check-in/check-out, minibar, wellness, pool, etc.
surroundings info: Public transport, events, theater, etc.
stress-free stays due to important information at the right time
daily schedules in the overview