Stay connected with your patients
mirr.OS supports you in all contact phases with your patients as well as in the daily operational routine. From patient admission, through the individual phases of treatment, to inpatient or home care and aftercare.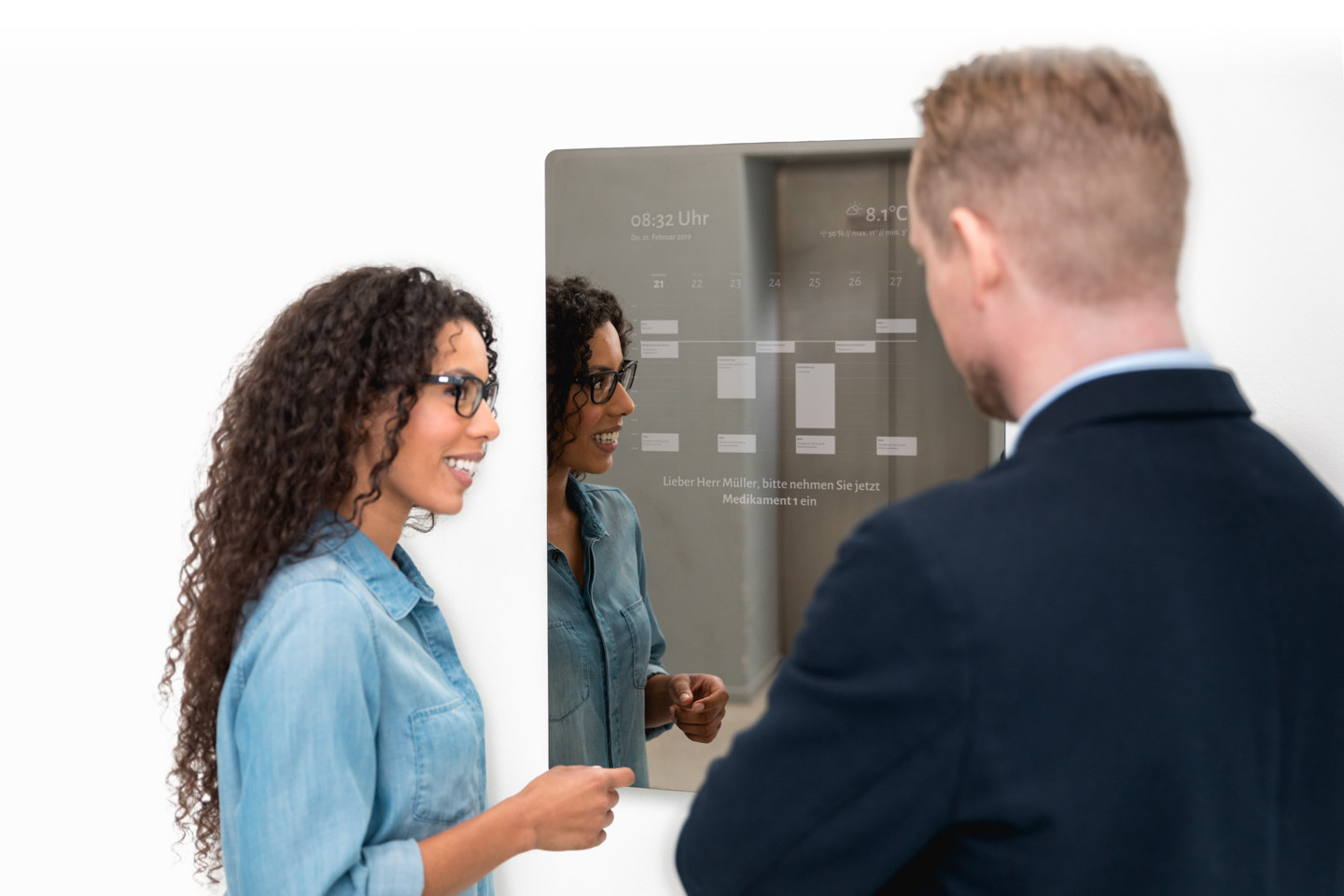 Widgets as personal as your stories
Widgets are small, slim info blocks in mirr.OS. With them you individualize the presentation on your displays with the content that is essential.




Nobody understands your workflows as well as you do . And nobody knows mirr.OS as well as we do. We will be happy to develop your perfect widget together with you.
"In the tumultuous business of cutting-in and attending to all at once, there is a lot of running back and forth among the crew. Sometimes we need a helping hand over here and sometimes over there. It's a constant flow with no pause in the near future.

Kevin Holmes

Med. Faculty of the MLU Halle-Wittenberg
For care in clinics, homes and at home
With mirr.OS we want to support the people who are so important for our society: both in the hospital and in the nursing home but also at home. Smart widgets are powerful tools in everyday care, to stay in contact with patients or to provide care at home.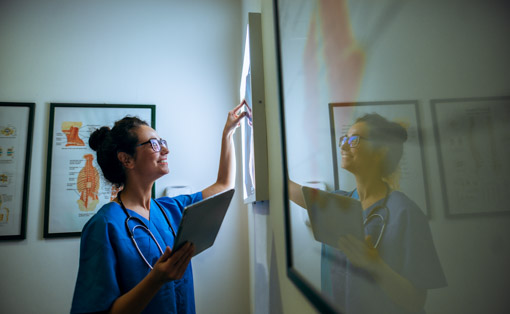 Originally, mirr.OS was designed specifically for glancr. But we quickly learned that it's about much more. It's about displaying exactly the information that is important to you – as simply as possible. And what display it is, or whether there is still a mirror in front of the display, is irrelevant.
With and without mirrors – large and small – indoors and outdoors: as an intelligent dashboard, mirr.OS provides benefits wherever information needs to be communicated in a targeted manner.
show videos and image galleries in your waiting room
opening hours, vacation times, substitution schedules, emergency outpatient clinics, emergency medical services and emergency pharmacies in the area
daily schedules in the overview
patient call in the waiting room
newsroom, public transport, weather, etc.