New ways to reach customers
Help your customers discover suitable items. mirr.OS is the ideal platform to present data-driven, useful products at the right moment. Everyone with direct customer contact benefits from this, for example: fashion stores with changing rooms, opticians, beauty and cosmetics companies, furniture producers, gas stations, bars and all retailers.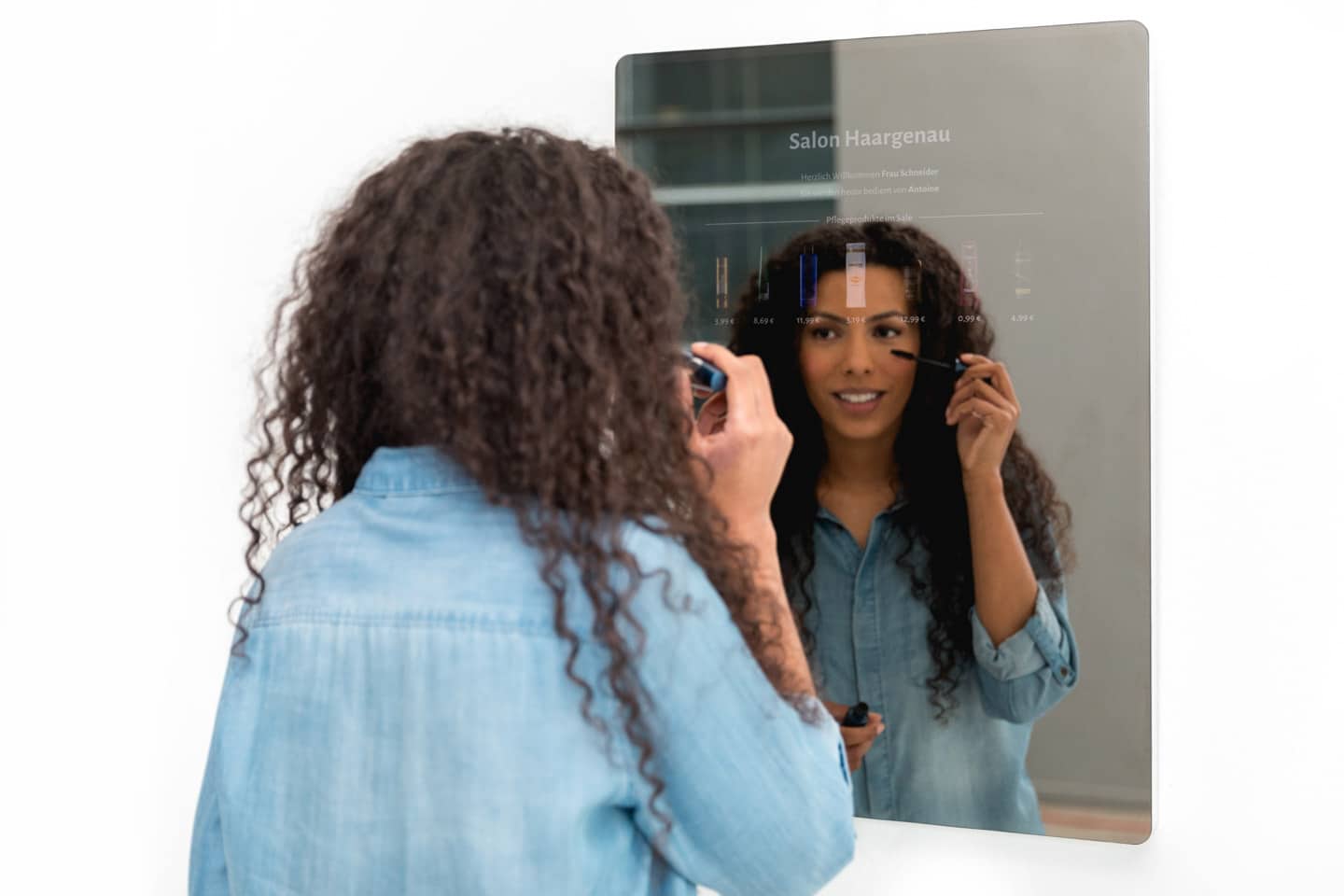 Your digital sales assistants
Widgets are small, slim info blocks in mirr.OS. With them you individualize the presentation on your displays with the content that is essential.




Nobody understands your workflows as well as you do . And nobody knows mirr.OS as well as we do. We will be happy to develop your perfect widget together with you.
Give your employees an effective sales tool
With mirr.OS you tap the full potential of your business. Your employees benefit from increased customer interest and gain freedom for best consulting.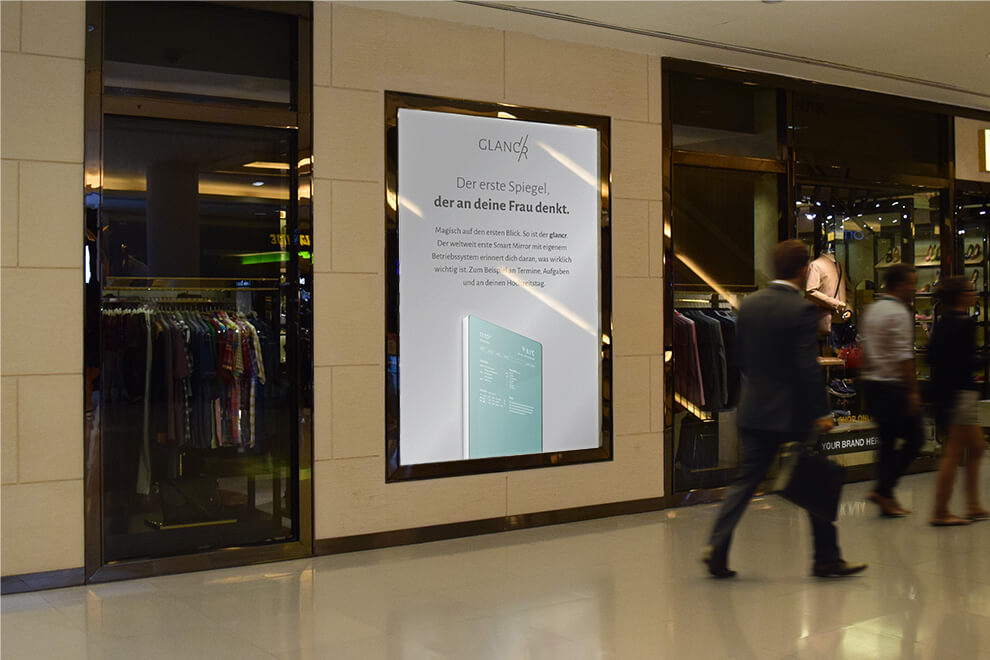 Originally, mirr.OS was designed specifically for glancr. But we quickly learned that it's about much more. It's about displaying exactly the information that is important to you – as simply as possible. And what display it is, or whether there is still a mirror in front of the display, is irrelevant.
With and without mirrors – large and small – indoors and outdoors: as an intelligent dashboard, mirr.OS provides benefits wherever information needs to be communicated in a targeted manner.
technology and design that impresses
robust safety architecture designed for lowest maintenance requirements
integration with ERP and enterprise resource planning
multimedia content display
simple management of offers
automatic updates